Chocolate Truffle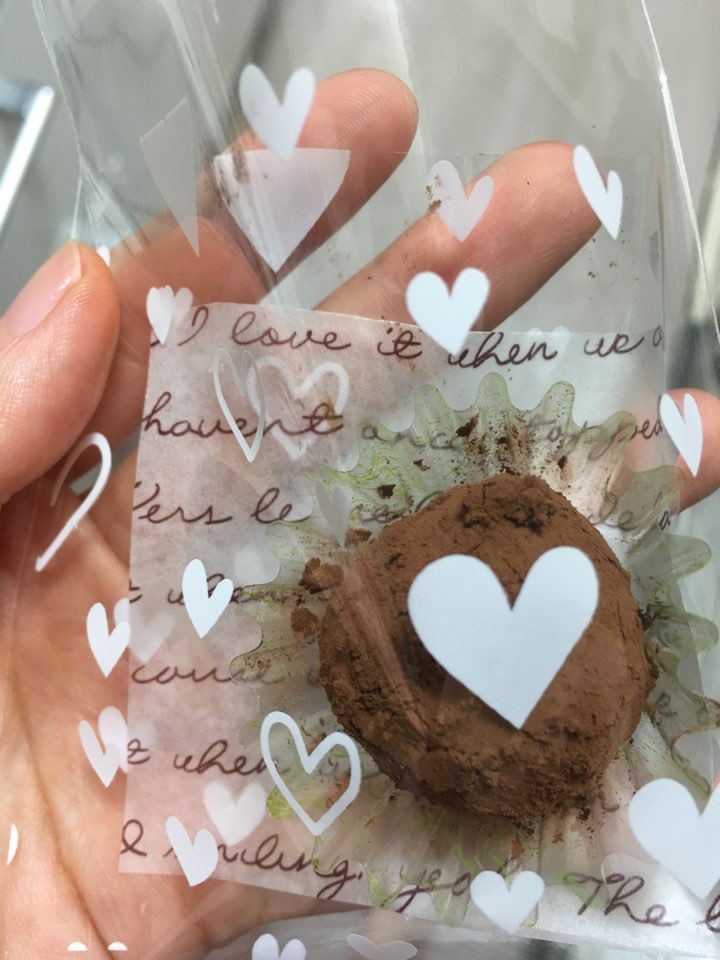 For an upcoming cooking demonstration I was preparing for, I wanted something super easy.
Chocolate truffles are the easiest desserts to make and I wanted to use up as little ingredients as
possible to achieve this. I don't like being left with bottles and bags of powders after being done with
making desserts.
I searched endlessly on the internet for ideas and I found a condensed milk and cocoa powder version
from 해먹남녀. Link: https://www.facebook.com/doeateveryone/videos/1705612462794352/
The food video only required 2 ingredients to make truffle balls.
Ingredients: 170g of condensed milk and 90g cocoa powder.
Method: Microwave condensed milk for 30seconds, add cocoa powder and mix. Then roll out the
batter and a chopping board until smooth. Lay out flat and cut to prepare. Roll them into all into balls
and lastly dust them with more cocoa powder to finish off.
Seems easy right? I gave it a shot at home and oh boy, it was hell's kitchen with the cocoa powder!
Absolute mess! The video made it seem so easy but my hands were all sticky and the batter were all
stuck onto my gloves. I made a second batch after trying to figure out what went wrong.
My second attempt went into the fridge because it was just too sticky to work with and I thought it would be easier to roll out later.
The video also mentioned only 90g cocoa powder which is not true at all. You need more than that, I think they forgot to include the part about having enough cocoa powder on the side to roll the batch of condensed milk dough.
Lucky for me, I had gift wrapping to make my chocolate truffles look pretty. I had a taste of it the next morning after the chocolate set in the fridge overnight. They were actually quite tasty. Despite all the drama in terms of cleaning they were.
What I have learnt is that video's make it seem so easy, but they don't show the gruelling part. Cocoa powder is definitely not my friend.
One more tip about decorating condensed milk and the cocoa powder mix is not to use hot melted chocolate. I tried dipping them into the strawberry milk chocolate I had and they were melting like hotcakes. I think the sprinkles did an okay job but cocoa powder proves to be the best even though they aren't as colorful.
During my second attempt for rolling them out, I rubbed a little coconut oil on my palms and it actually helps. This was in the video but I suggest if you make them, do yourself a favor to avoid getting the sticky batter between your fingers.

Good luck!